Here's this week's watch list! Remember there's many more plays in the chat room!!
Chat Room Link: Bit.ly/Trade-Learn-Grow
Got questions?
You can find me @TradrJayon Twitter!
FCEL – This is on watch because of the candle set up on the daily chart. If you're looking right to left you see a kind of large red candle followed by a small green candle this is what we like to call Bullish Haram. The small green candle is a sign of continuation. I'll be watching for a push over 1.00$ resistance and into the 50ema. If price breaks over the 50ema, 1.50 is the next resistance line.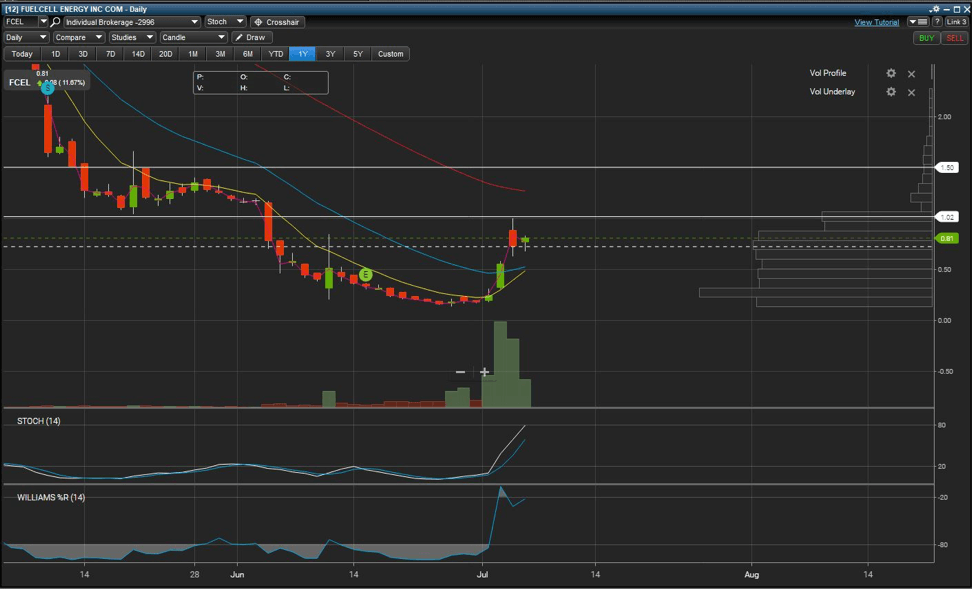 VBIV – This is on watch because of the recent bounce in front of .85 cent support. I'll be watching for price to reclaim the daily trade line and push back into 1.25$. If VBIV can gain some momentum I will be watching for a swing setup into the 1.50$ and reclaim the 50ema. Stochastic is still is the oversold area, so keep that in mind.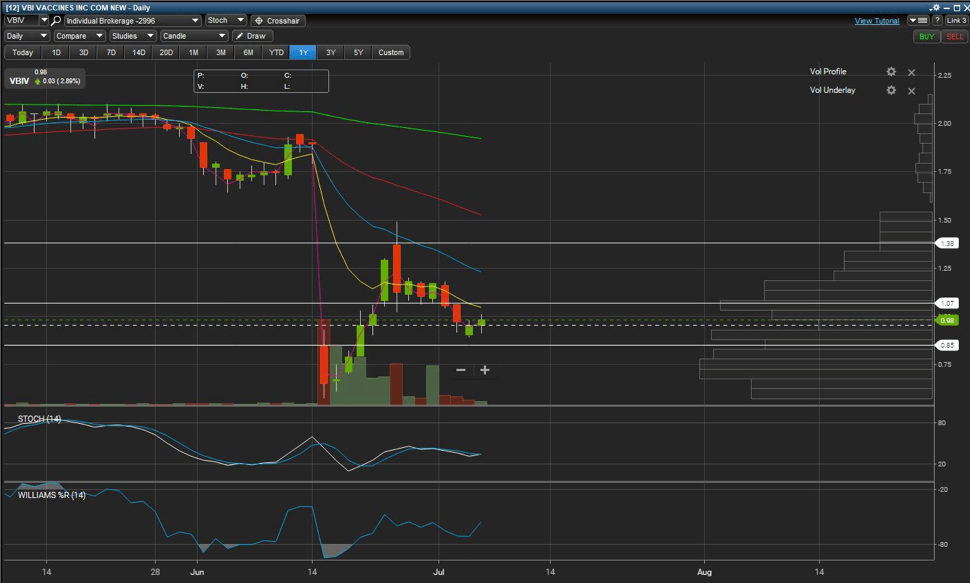 ATAI – This is on watch because of the Golden Cross EMA on the daily. I would like to see price maintain this 2.50$ going into Monday, If price fails to hold. I'll be watching for the 50ema to hold. This won't be so much a day trade unless this has news but if the Golden Cross is real we should see more of an uptrend back to the 3.00$ area.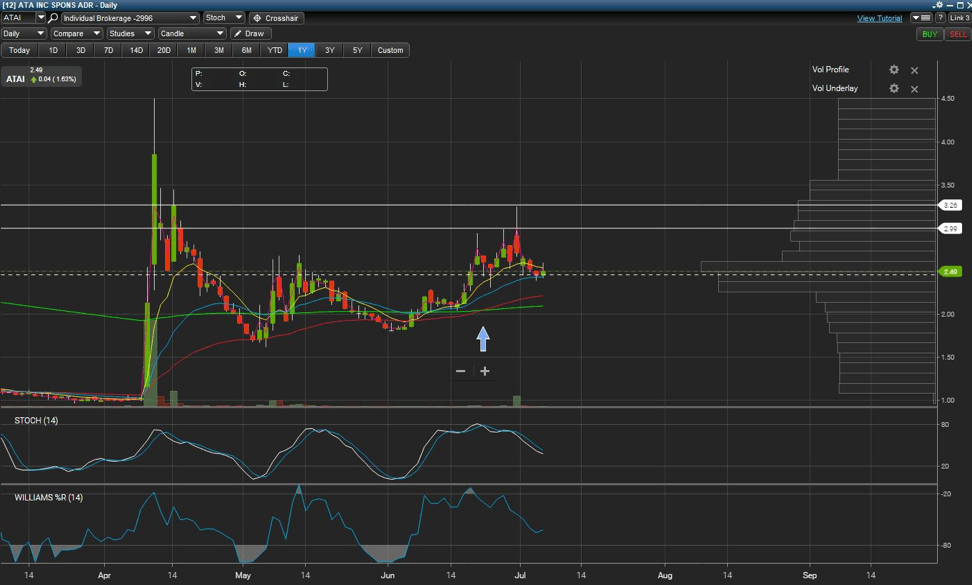 WKHS – This is on watch because price is still maintaining the 20ema, as you see there is a clear uptrend. This is also more of a swing set up unless there is news for the day. I have 3.00$/3.30$ as resistance. Now if this 20ema or support trend line breaks look for a possible short down to the 50ema or 2.00$.