Here's this week's watch list! Remember there's many more plays in the chat room!!
Chat Room Link: Bit.ly/Trade-Learn-Grow
Got questions?
You can find me @TradrJayon Twitter!
DMPI – This is on watch because of the EOD run up from the 8k that was filed, as well as the recent reverse split last month. I'll be watching to see if price can set up and retest Friday's highs. If we do get a break out over Friday's highs next area of resistance will be 7.00$.
DWT – This is on watch because of all the news in the market and with oil selling off this is what I'll be watching along with UWT. As oil continues to sell I'll be watching DWT for a push to 10.00$ then look for rejection and some consolidation, depending how the market reacts and what Mr. Trump tweets about we may see oil going lower, thus keeping DWT on watch for a push to 11.50$. Why I say 10.00$ rejection is because I use line charts to clean up the candle sticks, sometimes too much information can be a bad thing.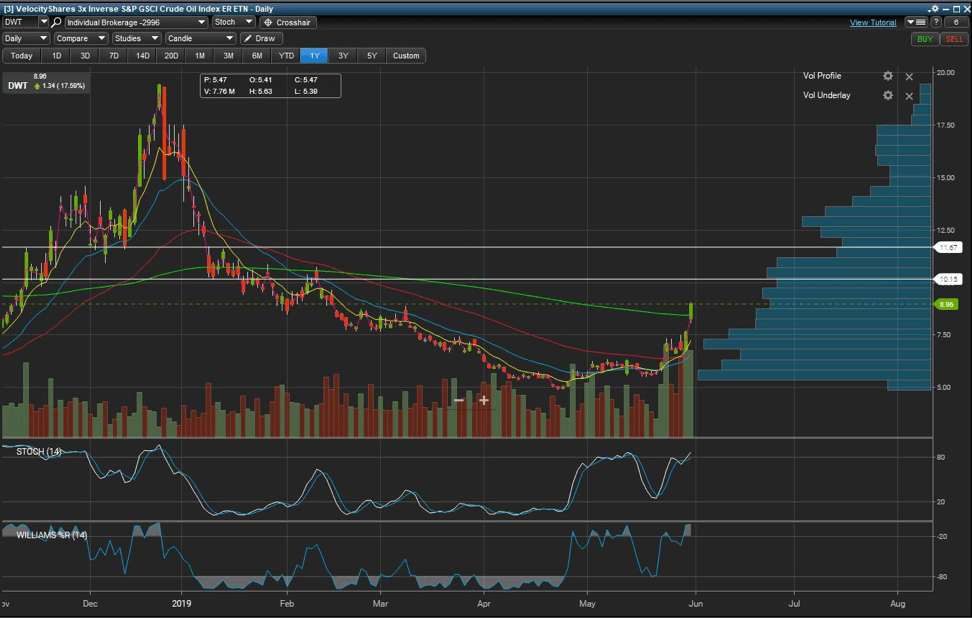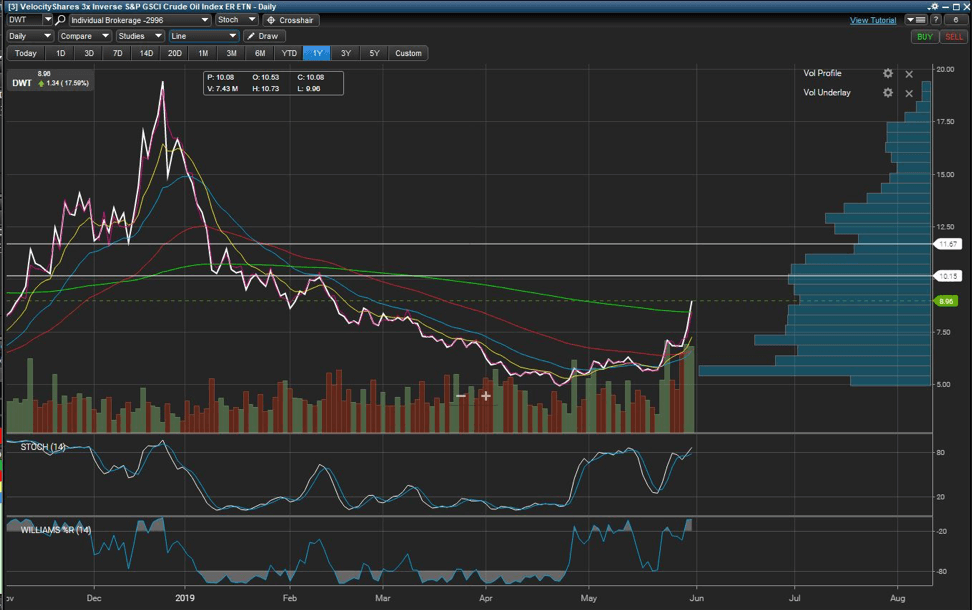 CSU – This is on watch because of the volume on Friday. I'll be watching for a trend reversal and for price to get over the 50ema. I would like to see price test Fridays high and act as support, followed by testing the next area of resistance at 5.00$. I also like how stochastic is coming out of oversold. Tell us it's time to pick up momentum.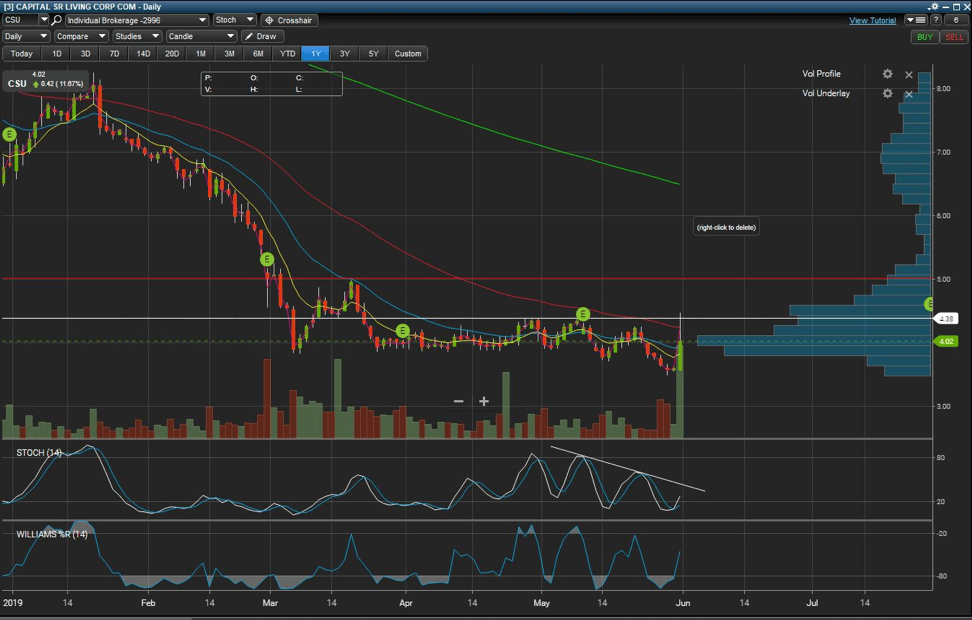 AVEO – This is on watch because of the price action Friday, if volume can continue to keep up we should see more follow through into Fridays highs. If AVEO can get over 1.00$ look for a push towards 1.20$, after 1.20$/1.25$, you really have many levels till 1.50$/200ema.
This is a rather large float (159m) so size in accordingly for the smaller moves.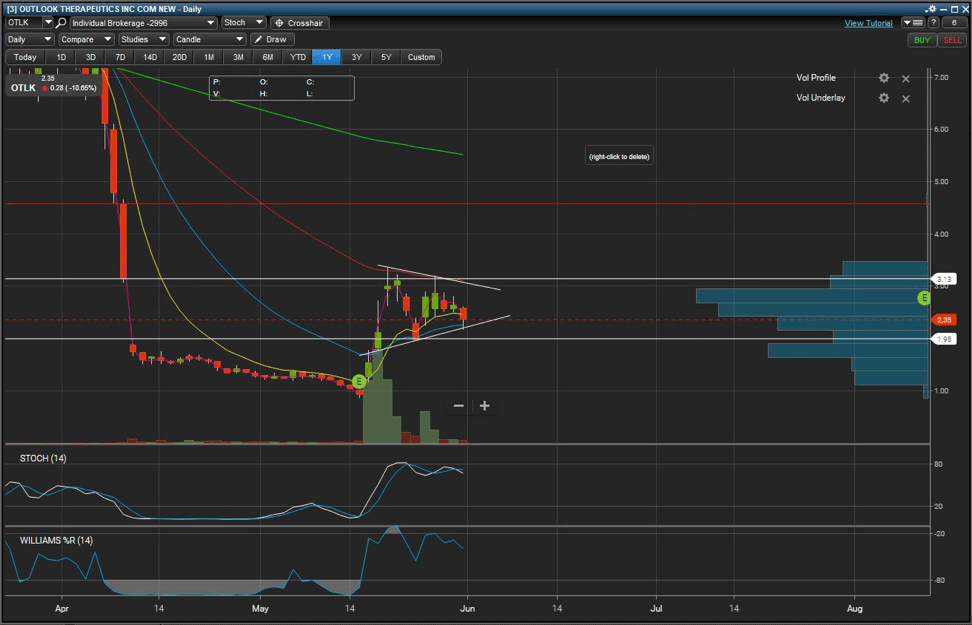 RGSE – This is on watch because price has been trading in this channel for a couple weeks now. OTLK is making higher lows as well as lower highs, price is getting tight. I would like to see price maintain this support trend line, If not look for 2.00$ to hold.