Here's this week's watch list! Remember there's many more plays in the chat room!!
Chat Room Link: Bit.ly/Trade-Learn-Grow
Got questions?
You can find me @TradrJay on Twitter!
WKHS – This is on the watch list because price has bounced off the daily trade line, this is a sign that short term trend is still bullish. Also on Friday there was a Sc13g filing, this is another bullish sign. I'll be watching for price to break over 3.00$ and the most recent high. After that next areas to watch for are back in 2017/2018 around 4$ and 5$.
OTLK – This is on the watch list because price is holding previous resistance of 1.90$. On Friday OTLK has a little short squeeze, I'll be watching for follow through into the 3$ area. I'm using 3.00$ as major resistance. Since OTLK has range, the next area to watch over 3$ will be 4.50$, Also notice daily Stochastic has reset and is coming out of oversold.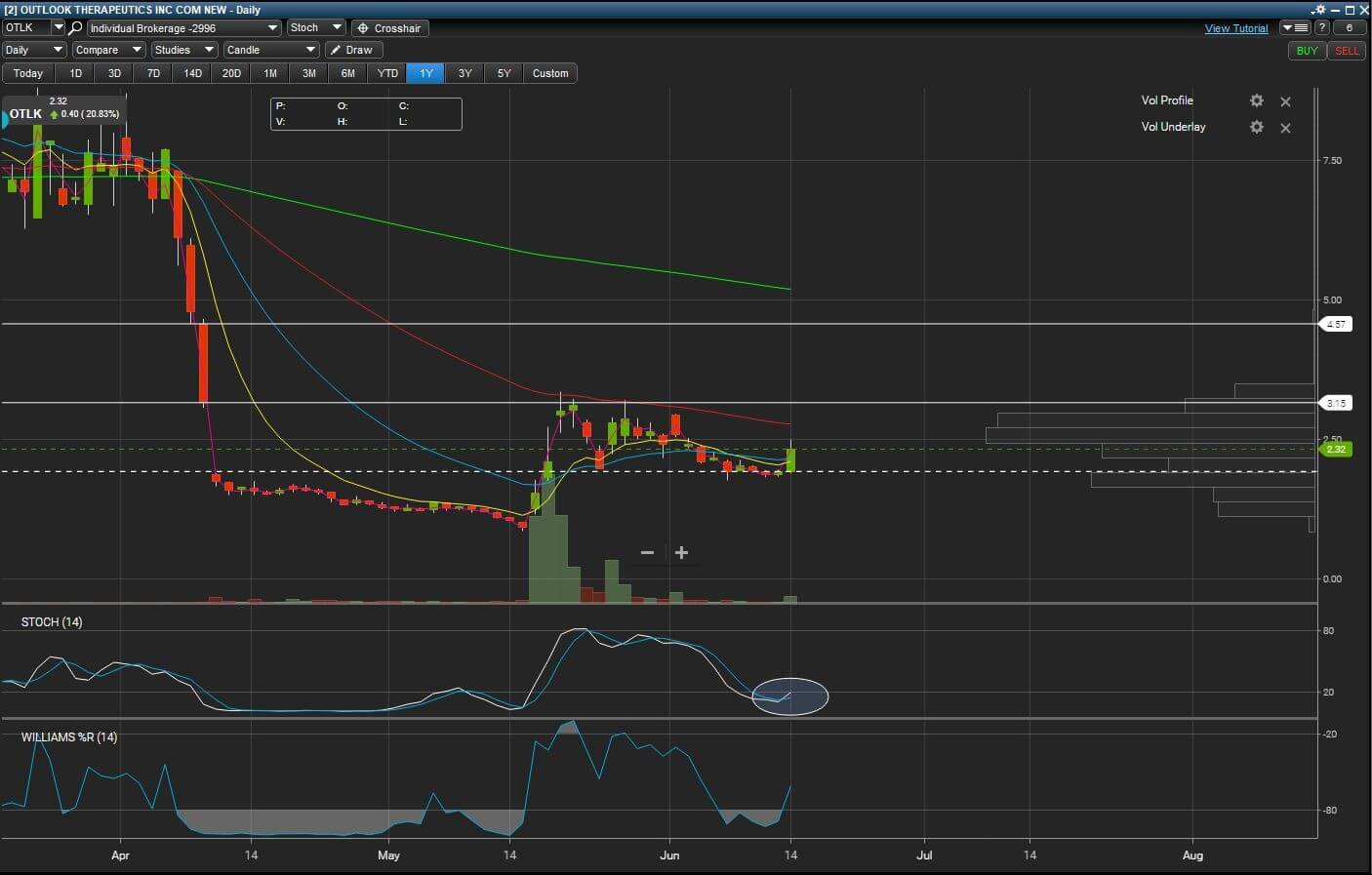 HEAR – This is on the watch list because of the recent Form 4's, all last week there was insider buys. I like this stock because it's rather low float of 10 million. I'll be watching for price to push over this 50ema or10.70. If price fails and pulls back will be watching for Stochastic to reset. Another way to look at this chart is the possible Inverted Head and Shoulders; so far I see a left shoulder and the head. This should be a interesting watch for the week.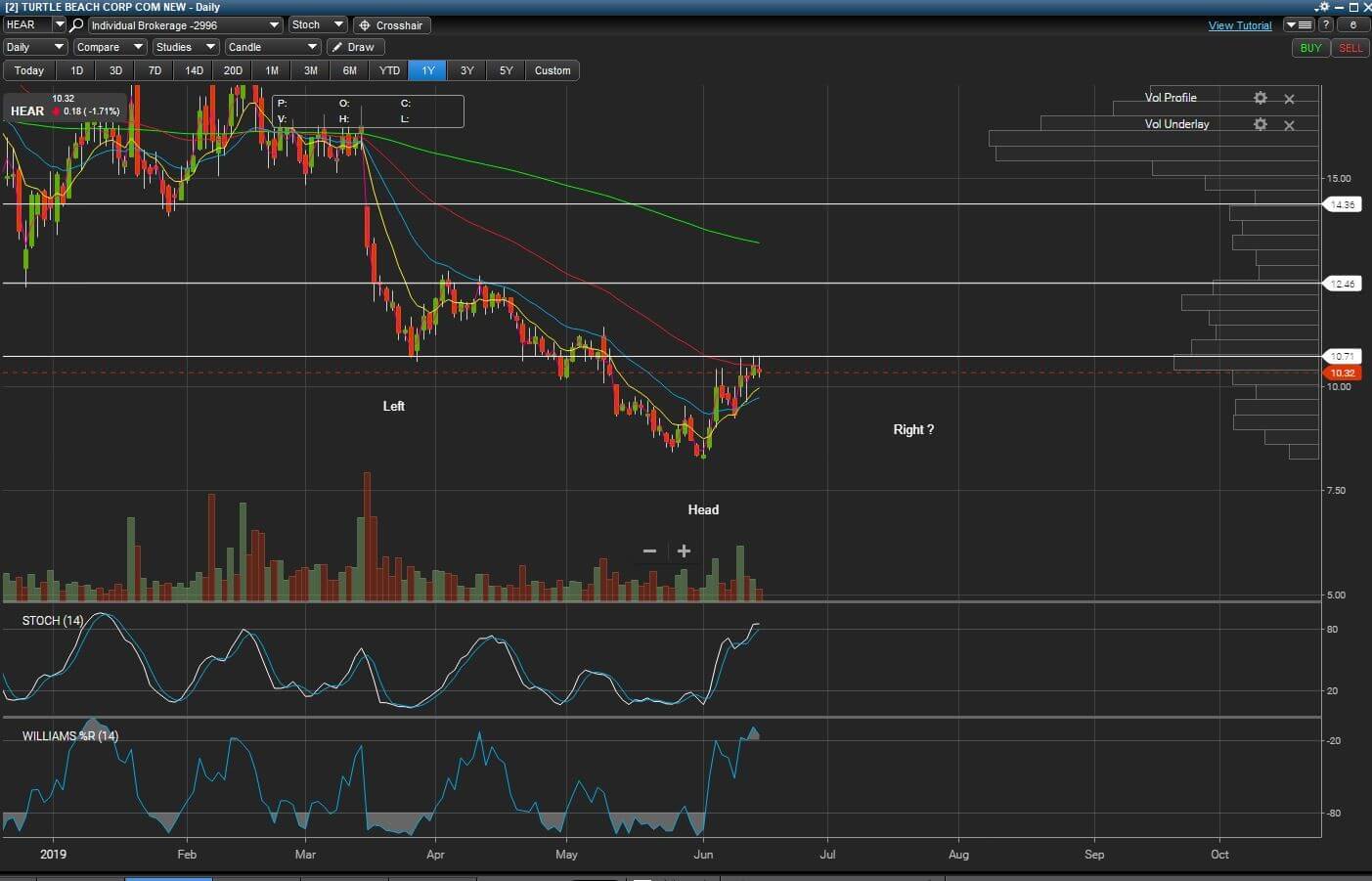 FVRR – This is on watch because the IPO market seems to be on fire and Fiverr has a rather low float of 5mill, if you can get on the right side of the trend you shall find profits. I marked several areas of support. These are the areas I'll be watching for, if you notice the volume profile is rather high at all these levels. I really would like to see 31.50$ hold as support and form a base. Remember this is a recent IPO and price is still being discovered.